The History of E.D. Cubed, Inc.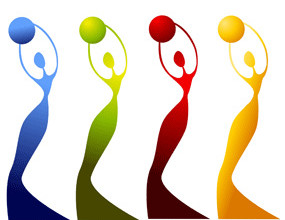 Four teenage freshmen, Earnestine Dennis Pittman, Delories Epps Horton, Ernestine Dearing Hogan and Sarah Merritt Finley, met in 1960 at Henry McNeal Turner High School in Atlanta, Georgia. They were all smart students who loved a challenge. Their love of learning, desire to excel, joy of debate and competitive spirits were the foundation of their relationship. They were caught up in the activities of the sixties and were anxious to join the movement that would change America. In order to make a positive difference in this new America, they realized that education was the key. The world that they wanted to impact required women of strong character and determination, which they possessed.
In 1964, the four friends entered Spelman College, an all women's college renown for graduating women of distinction. They graduated in 1968 as young women eager to become professionals exemplifying the excellent education that they had been privileged to receive. After graduation, they worked in professional fields, and three earned post-graduate degrees. The four friends have assisted each other throughout their over fifty years of friendship.
In January 2007, E. D. Pittman was aware that individuals and businesses were more willing to provide financial assistance to a non-profit group than to a well-meaning individual, and she decided against continuing with the Fantasy of Trees, a fundraising event, which provides assistance to specific financially needy adults and children. However, one of Pittman's, longtime friends, Delories Epps Horton, convinced her to continue the Fantasy of Trees initiative and promised to help her to form a non-profit organization.
In the summer of 2007, Earnestine D. Pittman asked Delories E. Horton and Ernestine D. Hogan to help with the creation of a non-profit organization. In January of 2008, the three friends realized that they needed someone with expertise in social services and they all agreed that that person had to be Sarah M. Finley. The four friends were committed to doing something that would better the lives of youth and believed that a non-profit organization was the right vehicle to use. So having retired from exciting and rewarding careers in education and social services, the four high school classmates decided to continue with their dream of making a positive difference by starting a non-profit organization to help talented at-risk children and specific financially needy families similar to the ones whom they encountered in their professional careers.
E. D. Pittman, D. E. Horton and E.D. Hogan, the retired educators, defined the educational component of the group's purpose. S. M. Finley, a retired certified social services worker, helped to define the selection basis for the clientele of E. D. Cubed, Inc.
With the invaluable, pro bono, voluntary assistance from Attorney E. Fitzgerald Veira of Troutman Sanders LLP; the long process of starting a non-profit corporation began. E.D. Cubed, Inc. became registered and certified by the State of Georgia' and was no longer a DREAM; it was REALITY!
In 2008, Jarret Lee Finley (the Creative Director of Ronin Small Business Solutions, Lithonia, GA) voluntarily created E.D. Cubed, Inc.'s web site and designed (pro bono) the E.D. Cubed, Inc. logo and business cards.
Resulting from the magnanimous and meticulous assistance from Pro Bono Partnership of Atlanta Attorneys, Daniel Rollman and Matt Servies [of DLA Piper LLP (US) Atlanta, Georgia] and April R. Robinson [of King & Spaulding LLP Houston, Texas], in 2012, E.D. Cubed, Inc. attained federal certified status as a 501 (c) 3 organization effective January 26, 2010.
The E.D. Cubed, Inc. web site was reconstructed and updated (pro bono) to its current format by Jarret Lee Finley – Web Designer and Information Architect, Partner/3DI Business Solutions, LLC and Creative Consultant at Paragon Media, L.L.C. (GA/NY).
More Information on the Founder